Probate Attorney in Detroit, MI
Losing a loved one is never easy, and it can be overwhelming to handle their estate and assets while still grieving. Probate can be a complicated and confusing legal process that many individuals are unfamiliar with.
Our probate lawyers in Detroit understand the difficulties that come with probate and are here to offer our guidance and knowledge to make the process as smooth as possible. We provide personalized guidance to help our clients navigate the complex legal system and ensure their loved ones' assets are handled according to their wishes.
Contact us at (313) 546-9685 to schedule a consultation with our experienced Detroit probate lawyers. Let us help you navigate the complexities of probate law.
Probate Services in Wayne & Oakland County
Estate Planning: Our lawyers can help you create an estate plan that ensures your assets are distributed according to your wishes and can minimize the likelihood of disputes between your heirs.
Probate Administration: We can assist with all aspects of the probate process, from filing the initial paperwork to distributing assets to beneficiaries.
Will and Trust Contests: If you suspect a will or trust was created fraudulently or under duress, our lawyers can help you contest it and ensure your loved one's assets are distributed fairly.
Conservatorship: Our lawyers can help you establish a conservatorship for a loved one who is unable to care for themselves, ensuring their needs are met and their assets are protected.
Guardianship: We can assist with establishing guardianships for minor children or incapacitated adults to ensure their safety and well-being.
What Is Probate?
Probate is the legal process of settling an individual's estate after they pass away. The process involves validating the deceased person's will, paying off debts and taxes, and distributing assets to beneficiaries. Probate can be a complicated process that varies depending on the size of the estate and the individual's estate planning documents.
Some estates can be settled quickly and easily while others may require a lengthy court process and significant legal assistance.
There are several steps involved in the probate process. These steps include:
Filing a Petition. The first step in probate is filing a petition with the court to initiate the process. The petition will typically include a copy of the deceased person's will if they had one.
Validating the Will. The court will review the will to ensure it is legally valid and was created by the deceased person of their own free will. If the will is found to be invalid or was created under duress, it may be contested.
Appointing an Executor. If the deceased person named an executor in their will, that individual will be appointed by the court to handle the probate process. If there is no named executor or the named executor is unable or unwilling to serve, the court will appoint one.
Inventorying Assets. The executor will need to compile an inventory of the deceased person's assets and liabilities, including bank accounts, real estate, and personal property.
Paying Debts and Taxes. The executor will be responsible for paying off any outstanding debts and taxes owed by the deceased person's estate.
Distributing Assets. Once all debts and taxes are paid, the executor will distribute the remaining assets to the beneficiaries named in the will or according to state law if there is no will.
Probate can be a long and expensive process, and many individuals choose estate planning to avoid probate altogether. However, if an estate does go through probate, it is important to have the guidance of an experienced attorney to ensure the process goes as smoothly as possible and the wishes of the deceased person are honored.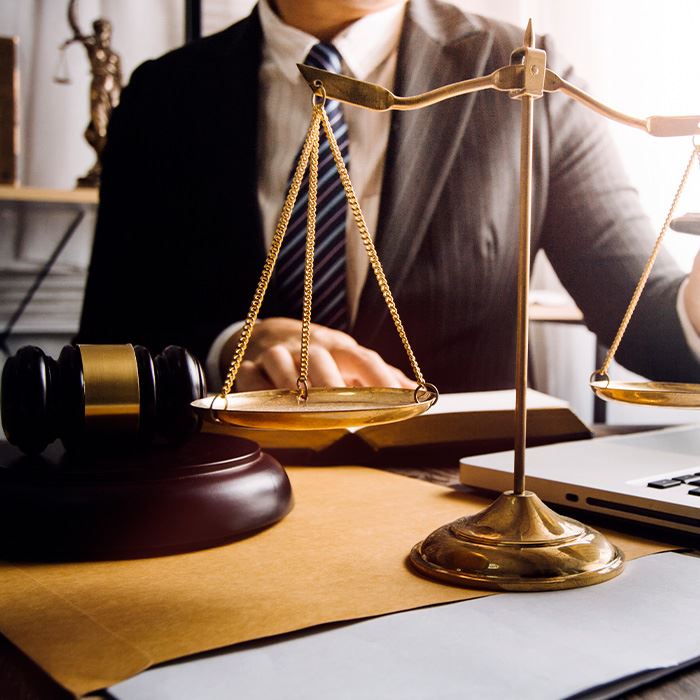 Why Choose Hubbard Snitchler & Parzianello?
Experience: Our attorneys have years of experience handling probate, ensuring that your case is handled with the utmost care and attention to detail.
Individualized Representation: Your satisfaction matters to us. We understand that every case is unique, and we take the time to understand your specific needs and goals.
Comprehensive Services: Our firm offers a wide range of probate services to meet your needs, from estate planning to probate administration and everything in between.
Effective Communication: We keep our clients informed every step of the way, ensuring that you are always up to date on the progress of your case.
Results-Driven Approach: Our attorneys are dedicated to fighting for your case, and we work tirelessly towards your goal.
Cost-Effective Solutions: We understand that probate cases can be costly, which is why we strive to provide cost-effective solutions to our clients.
Choose Hubbard Snitchler & Parzianello for your probate case and rest assured that you are in good hands. Contact us to schedule a consultation.
Frequently Asked Questions
Have questions? We are here to help. Still have questions or can't find the answer you need? Give us a call at 313-546-9685 today!
Do all estates go through probate?

Not necessarily. Small estates with minimal assets and no real estate may be exempt from probate. Additionally, assets with named beneficiaries such as life insurance policies or retirement accounts typically bypass probate.

How long does probate take?

The length of probate can vary depending on the size and complexity of the estate, as well as any disputes that arise. It can take anywhere from a few months to several years.

Do I need a probate lawyer?

It's not required to hire a probate lawyer, but it can be helpful to have legal guidance throughout the process. An experienced probate lawyer can help navigate complex laws, avoid disputes, and ensure the estate is handled properly.

How much does probate cost?

The cost of probate can vary depending on the size of the estate and the fees charged by the lawyer and/or executor. Typically, fees are taken from the estate itself, not out of pocket for beneficiaries.