Business Lawyer in Detroit, MI
You need trusted representation whether you are starting a new business venture or managing an existing corporation. Your business can face a wide variety of legal challenges and correcting a mistake can be a lengthy and costly process.
Hubbard Snitchler & Parzianello provides the full range of corporate and transactional legal services to new and existing business clients throughout Detroit, MI.
Our seasoned business attorneys have extensive experience helping large and small enterprises with matters concerning corporate governance, transactions, and litigation. We use this knowledge to help businesses across the United States grow and thrive.
Whether you are a startup or have hundreds of employees, you can talk to our experienced attorneys by calling (313) 546-9685. Or, fill out an online contact form to get started now.
Business Law Services Offered
At Hubbard Snitchler & Parzianello, we offer a comprehensive range of legal services to help businesses navigate the complex landscape of business law. Our experienced corporate attorneys provide the following services:
Business formation: We assist clients in forming corporations, partnerships, limited liability companies, and other types of business entities. We help them comply with legal requirements, draft bylaws and operating agreements, and structure the business in a way that maximizes their goals.
Contract drafting and review: Our corporate lawyers draft, review, and negotiate contracts, including employment contracts, vendor agreements, customer contracts, and nondisclosure agreements. We ensure that our clients' interests are protected and that their contracts are enforceable.
Employment law: We help clients comply with federal and state employment laws and regulations, including wage and hour laws, discrimination laws, and worker safety laws. We also draft and review employment policies and agreements to help prevent disputes and litigation.
Business litigation: Our attorneys represent clients in all types of business disputes, including breach of contract, partnership disputes, shareholder disputes, and intellectual property disputes. We work to resolve disputes efficiently and effectively to minimize disruption to our clients' businesses.
Intellectual property: We help clients protect their intellectual property, including trademarks, copyrights, patents, and trade secrets. We conduct trademark and patent searches, file trademark and patent applications, and enforce our clients' intellectual property rights.
Mergers and acquisitions: We provide legal services to clients involved in mergers, acquisitions, and other business transactions. We help clients negotiate and structure deals, conduct due diligence, and draft transaction documents.
Real estate transactions: Our attorneys assist clients in real estate transactions, including purchase and sale agreements, lease agreements, and financing documents. We help clients navigate the complex legal requirements of real estate transactions.
Securities law: We provide legal services to clients in securities transactions, including private placements, public offerings, and compliance with securities laws and regulations. We help clients navigate the complex legal requirements of securities transactions. We take a strategic approach to our clients' legal needs, and we work closely with them to understand their business goals and develop solutions that are tailored to their specific needs.
Business Operations and Governance
Our experienced attorneys not only help our clients with their day-to-day business challenges, we also assist in corporate compliance. Our comprehensive services include assistance with business organization, structuring business sales and break-ups, and corporate planning and documentation.
Our lawyers can assist you with:
Business formation, including entity selection
Investor/operator agreements
Business planning and funding strategies
The creation of organizing documents, including by-laws and article of incorporation
Annual reports
Registration of assumed names
Filings with municipal, county, and state governments
When it comes to business litigation, we represent business clients in matters involving:
Arbitration and private arbitration procedures
Choice of law clauses
Preparation of protective covenants such as non-solicit and non-competition agreements
Personnel policy manuals, employment practices training and buy-out and exit provisions
Sales representative, distribution, and commission agreements
Shareholder agreements
Business leases
Software development, proprietary rights, and licensing agreements
Loan agreements
Why Choose Hubbard Snitchler & Parzianello?
Experienced and Knowledgeable Attorneys: Our team has years of experience in business law and is up to date with the latest developments in the field. We have the knowledge and resources to provide effective solutions to our clients' legal challenges.
Personalized Service: We believe that every client deserves individualized attention and solutions that are tailored to their unique needs. We take the time to understand our clients' goals and work with them to achieve them.
Proactive Approach: We take a proactive approach to legal issues, helping our clients prevent problems before they occur. By reviewing contracts, agreements, and other legal documents, we can identify potential issues and provide solutions to address them.
Cost-Effective Solutions: We understand that legal services can be costly. That's why we offer cost-effective solutions that fit our clients' budgets. We strive to deliver the best possible value for our clients' investment.
Results-Oriented: We are committed to fighting for the best possible outcome for our clients. Whether we are negotiating a contract, resolving a dispute, or representing a client in court, we always have our clients' best interests in mind.
Reputation for Excellence: Our firm has a strong reputation for excellence in business law. We are respected by our peers, judges, and clients for our legal knowledge, professionalism, and dedication to our clients.
By choosing Hubbard Snitchler & Parzianello, you can expect exceptional legal services that prioritize your needs and help your business thrive.
When Do You Need a Business Lawyer?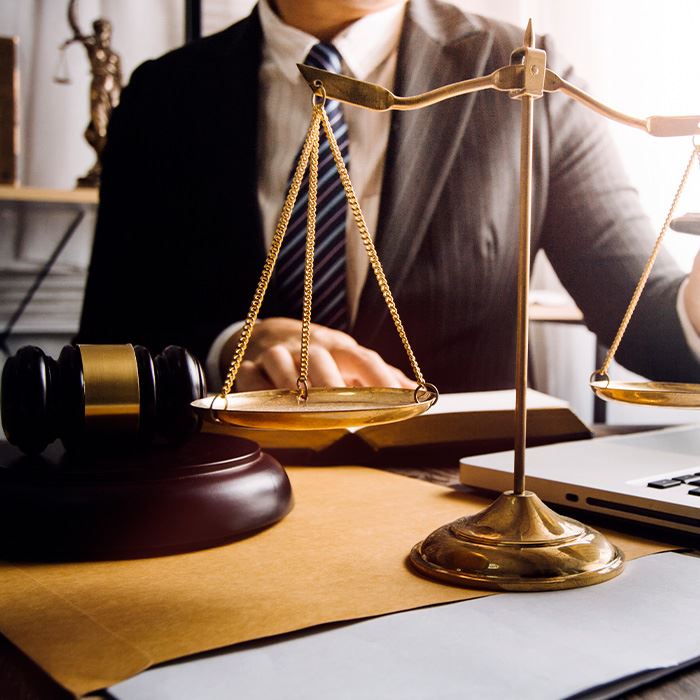 Seek Guidance from Our Detroit Business Law Attorneys
The world of business law can be complex and challenging, but with the guidance of experienced legal professionals, you can navigate through it with ease. At Hubbard Snitchler & Parzianello, we are committed to helping our clients succeed and providing the highest level of service. If you need assistance with any aspect of your business, do not hesitate to contact us. We are here to provide guidance, support, and the legal representation you need to achieve your goals.
Ready to take your business to the next level? Let our business lawyers at Hubbard Snitchler & Parzianello help you navigate the legal landscape. Contact us online or at (313) 546-9685.
Frequently Asked Questions
Have questions? We are here to help. Still have questions or can't find the answer you need? Give us a call at 313-546-9685 today!
How much does it cost to hire a business lawyer?

The cost of hiring a business lawyer depends on the services required and the complexity of the case. At Hubbard Snitchler & Parzianello, we offer transparent pricing and work with our clients to develop a cost-effective solution.

What qualifications should I look for in a business lawyer?

It's important to choose a lawyer who is experienced in business law and has a track record of successful outcomes. Look for a lawyer who is licensed, has good reviews, and is a good communicator.

How long does it take to resolve a legal business issue?

The time it takes to resolve a legal business issue depends on the specific circumstances of the case. At Hubbard Snitchler & Parzianello, we work efficiently and diligently to resolve cases as quickly as possible while still ensuring the best outcome for our clients.

What should I do if I receive a lawsuit or legal claim against my business?

It's important to seek legal advice as soon as possible to protect your business's interests. Contact a business lawyer to discuss your options and develop a plan of action.

Can a business lawyer help with regulatory compliance?

Yes, a business lawyer can help ensure your business is in compliance with all relevant laws and regulations. This includes drafting policies and procedures, providing training to employees, and representing your business in regulatory proceedings.